Newsletters ─── September 20, 2023
Prime Connection: September
Author: Berry Architecture + Associates
Project Completion—Mackenzie House Lodge
The renovation of Mackenzie House Lodge in High Level, Alberta is now complete. This renovation of a recent lodge (2020) was undertaken to convert the lodge from its existing occupancy to include much-needed dementia care suites in the region.
In order to achieve the requirements of an Assisted Living Facility, complete with a dementia care wing, renovations to two floors in the south wing were required. Berry Architecture renovated the building to achieve the requirements for care levels DSL 3, DSL 4, and DSL 4D. This included upgrades to widen the suite doors, addition of a wander guard system, renovations throughout the facility to provide additional dining, and renovations to the grounds to accommodate DSL 4D outdoor access.
Mackenzie House Lodge now meets the needs of the community and will provide ongoing care, as well as dementia care to local seniors. Project was completed earlier this month.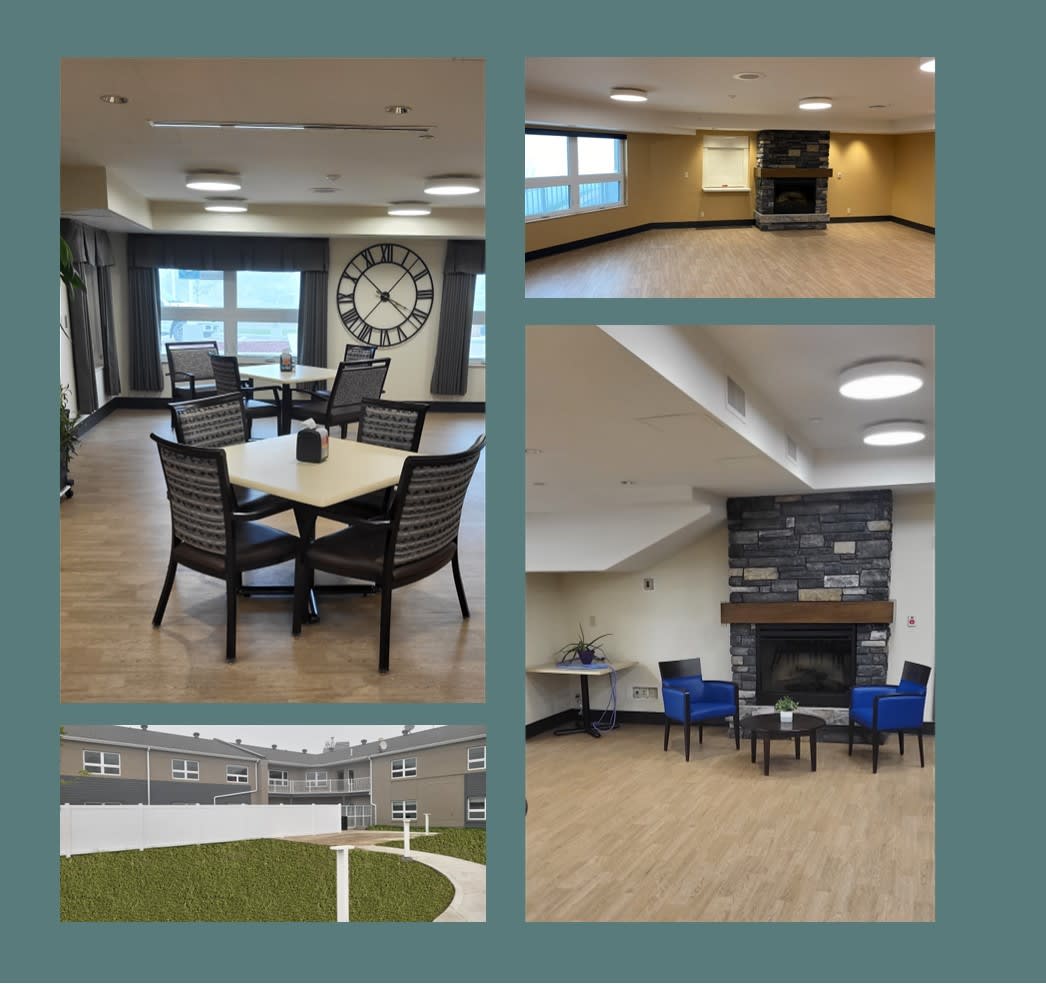 Back to School Projects
This summer, Berry Architecture worked on several school renovation projects in Red Deer and Wetaskiwin. Pines Alternative School renovated their student washrooms from standard washrooms to gender neutral washrooms. At Gateway Christian School, two new modular classrooms were installed with a link connecting them to the existing building. Both Lindsay Thurber Comprehensive High School and Hunting Hills High School are making renovations to their gyms. At Wetaskiwin Composite High School, the main entrance was renovated to enhance security for student and staff safety.
With back to school at the beginning of September, these projects were carefully scheduled to provide the least possible disruption to students and staff. We are always happy to be part of the process of improving the learning experiences of our young people!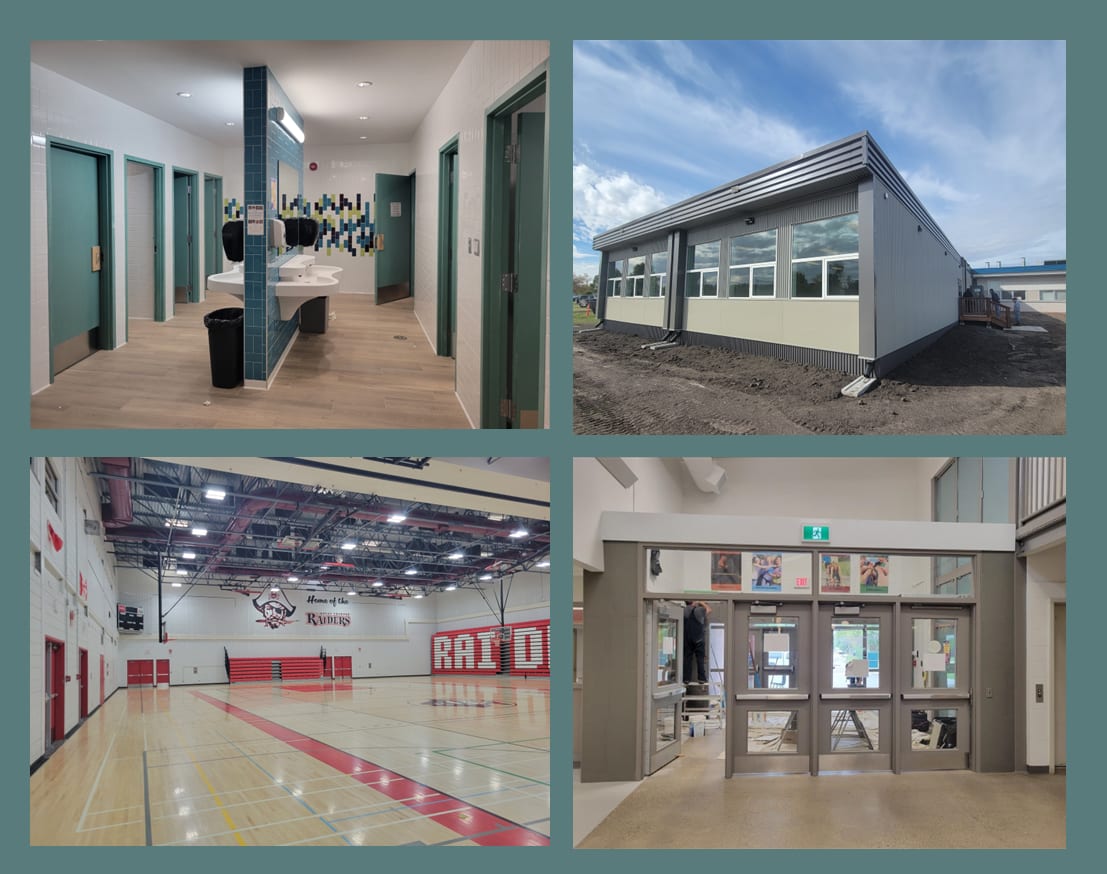 BAA Sponsor of CMHA Golf Fundraiser
The Cranbrook Chapter of the Canadian Mental Health Association was the recipient charity for a fundraiser held at Purcell Golf in Kimberley on August 14th. Berry Architecture was the sponsor for the event, and we provided matching funds to those raised by the event. We have been involved with CMHA in Cranbrook since opening our office there and have been ongoing sponsors for events such as the Coldest Night of the Year and their golf fundraiser. We were happy to bring out the big cheque once again!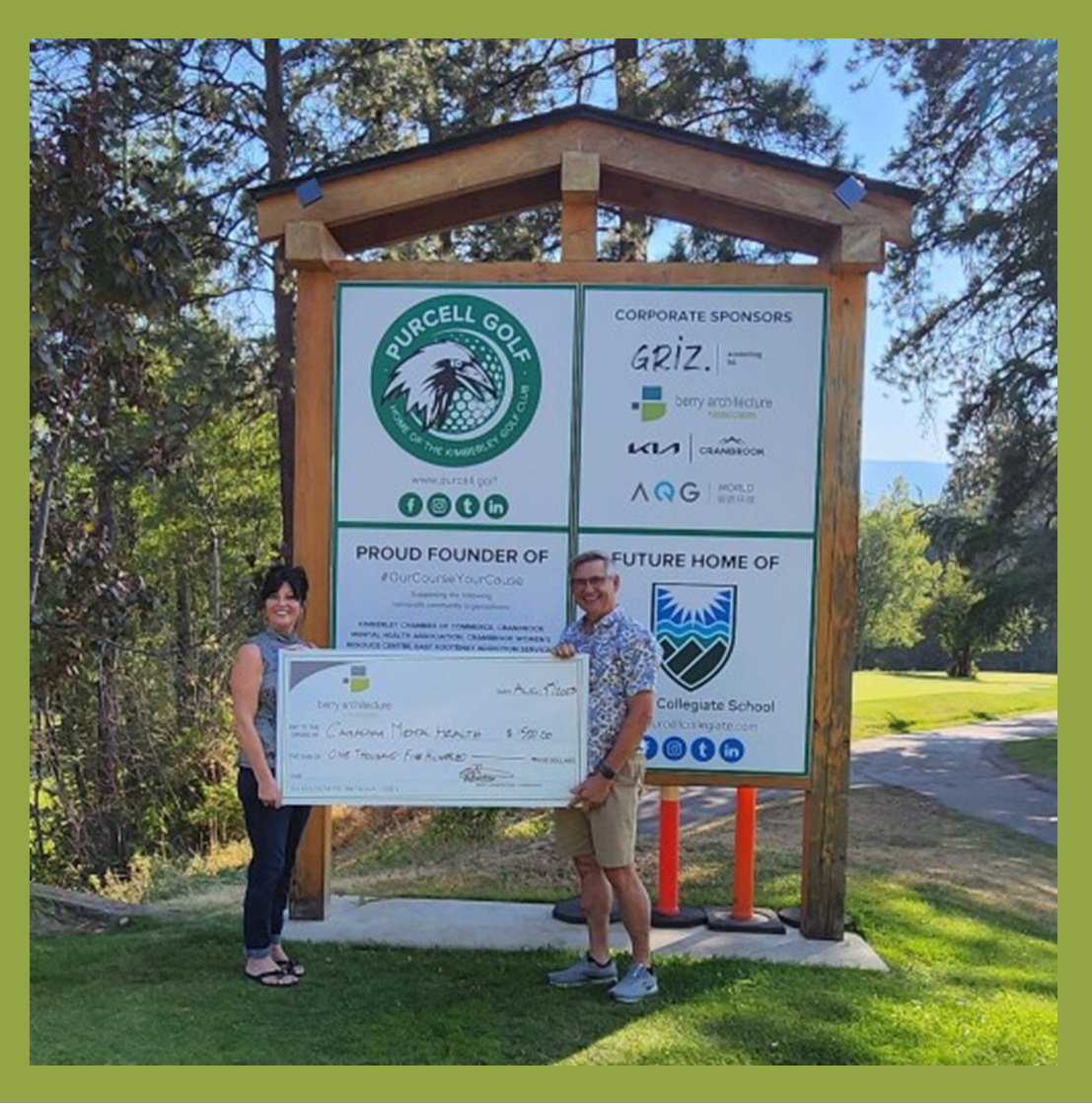 Here are some things we've been up to:
The Berry Architecture team has been busy with a lot of activities over the past couple of months. On August 17, Angela and George were privileged to be exhibitors at a tradeshow held by Montana First Nation. It was a great opportunity for us to connect with members of the Nation as well as other exhibitors and suppliers! Red Deer Chamber of Commerce held their annual golf tournament August 28. We fielded a team with George, Ray, Jeff Farrar from WOW Lighting, and Yi Yang from Acuity Engineering. This is always a fun tournament which gives us the chance to catch up with local Chamber members, colleagues, and friends. Another Red Deer Chamber event, the Chamber Chase, took place on September 8. This event is a local miniature version of the "Amazing Race", with 15 pit stops all over Red Deer and a variety of challenges to complete. Our team of Angela, Tracey E., and Shylia completed 12 of the 15 challenges. Way to go, ladies!
Also on September 8, we had an impromptu staff team-building event when we undertook transplanting our fig tree and the other huge plants flourishing in our two-storey volumes. Apparently, it takes a village! Lots of cooperation and working together were involved. Tracey G. and George attended the Mountain View Seniors' Housing Golf Tournament on September 14. It was good to re-connect with this group that we have really enjoyed working with on past projects.

Whew! When do these people work, you ask? "Work hard, play hard" is our motto, and we have been very busy over the summer and into the fall with many projects wrapping up and nearing completion! Stay tuned for several new start-ups as well.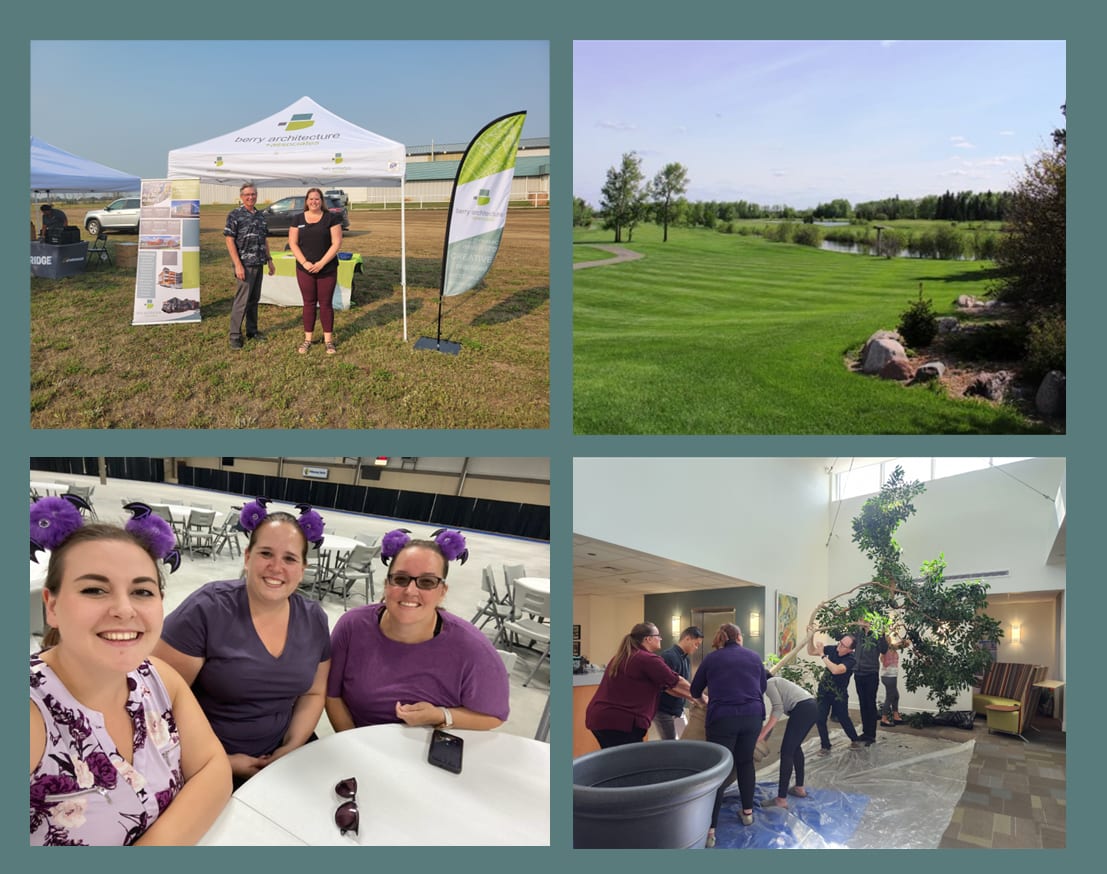 Previous Page
Prime Connection: August
Next Page
Prime Connection: October